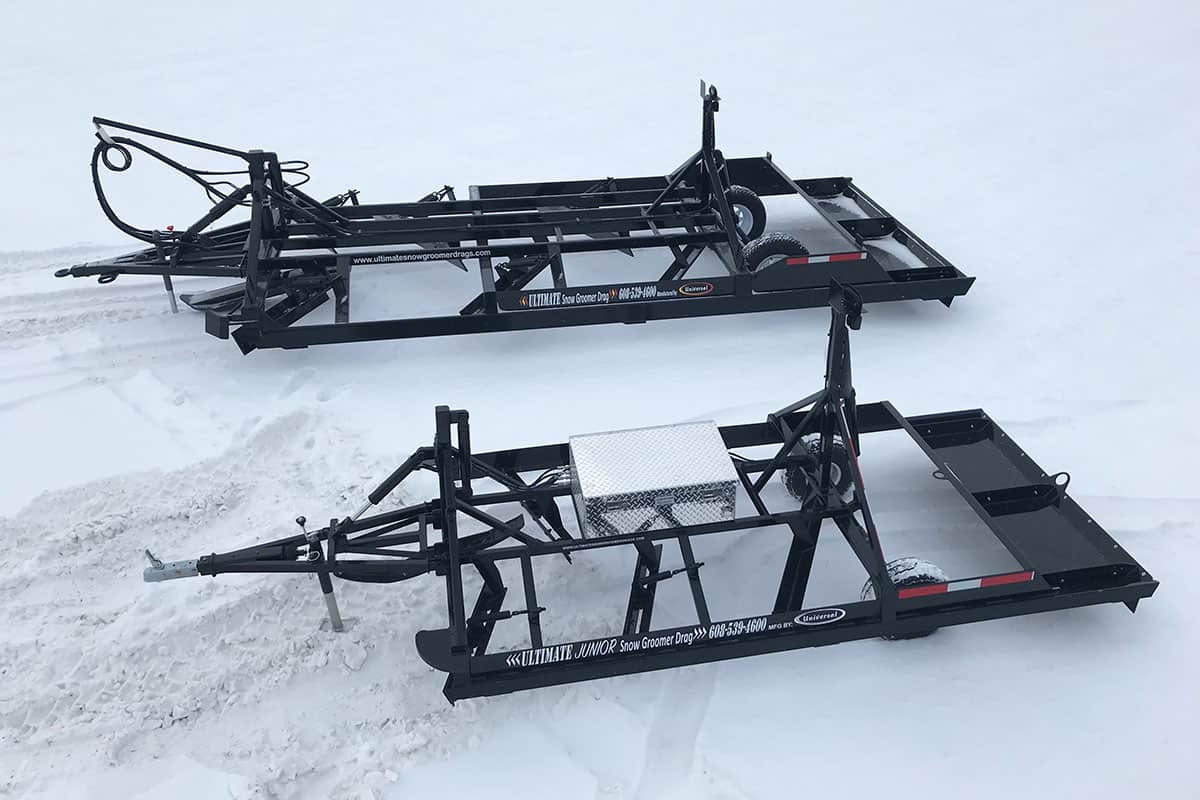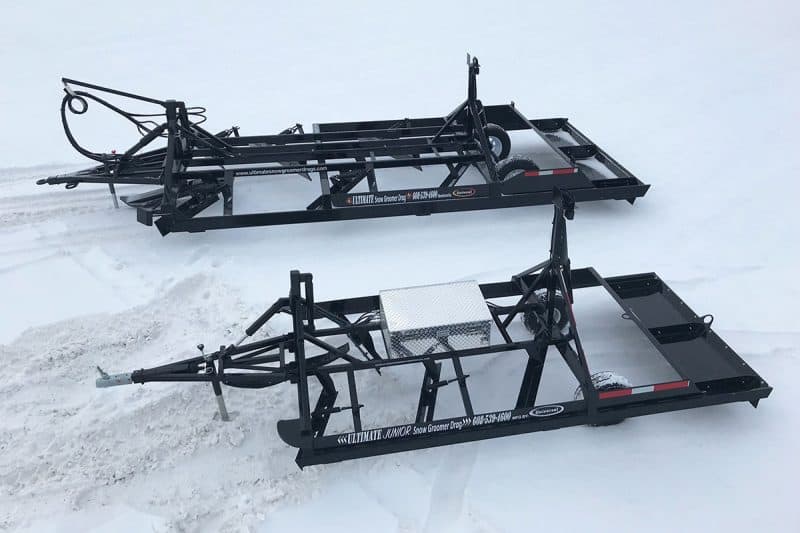 Starting Monday, August 3rd, masks will be required for anyone who comes into our buildings.
To view the letter from our owners regarding the situation, click here.
Ultimate Snow Groomer Drags
by Universal Truck Equipment
Combining our 30+ years experience of manufacturing premium highway snow removal products and our passion for snowmobiling, we are proud to offer a snowmobile trail groomer to withstand the toughest mid-west winter and leave you with miles of smooth snowmobile trails.
Building on the legendary Ultimate Snow Groomer platform, Universal is making grooming snowmobile trails easier than ever! With the ski design sensing height changes on the trail and reducing bounce and blade chatter, the Ultimate Snow Groomer Drag takes on the toughest snowmobile trails in the USA. The groomer blades on the Ultimate Snow Groomers Drags are angled and positioned for increase flow of snow, cutting of moguls and easier pulling. The groomer blades are also spring loaded and allow the blade to "trip" over any obstacle too big. The result is efficient and effective snowmobile grooming equipment for winter trails.


8 ft – 12½ ft Models
The Ultimate Groomer Drag is designed to be pulled behind a tow unit to effectively groom snow trails. It comes in many sizes ranging 8' wide to 12'6" wide in the base design that has a 20' long snow processing area.